LCA | Life Cycle Assessment for BREEAM
The cheapest outsourced LCA service on the market, with warranty, personalization, and full support included until the credits are obtained.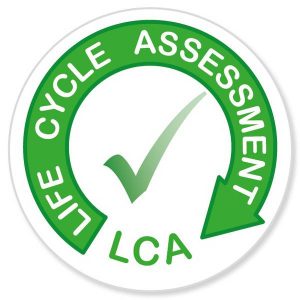 BREEAM compliant for all standards, including UK NC 2018!
What

 is a LCA study
An analysis of the environmental impact (including embodied carbon) of the project during it's lifetime,
using BRE approved tools and databases.
Why do a LCA?
BREEAM: it's one of the most convenient chapters that can be targeted:
– many credits available;
– high value credits based on the weightings;
– quite safe: once correctly done you shouldn't worry about BRE's Quality Assurance step;
– if done with greengineers (or in some cases in-house): very good cost/credit ratio.
Marketing: In a world where many people are with their eyes on CO2 emmissions, interesting charts/ graphics/ infographics/ comparisons can be produced based on a proper LCA. We can help you develop these materials.
"Save" the planet: Multiple stages LCAs that help in reducing one's environmental footprint. Measure-optimize-repeat. We provide detailed analyses and feasible alternative solutions that can help make your project "greener".
Why do it with us?
Experience:
– over 15 LCAs delivered;
– more than 200000 sqm of floor space;
– buildings in UK, Romania and France;
– extremely diverse projects: from simple office fit-outs to skyscrapers and complex mixed-use developments: offices, residential, retail, warehouses, film studios, fitness club;
– multiple standards used: UK NC 2018/ RFO 2014, International NC 2016/ NC 2013/ RFO 2015.

Safety:
– money-back guarantee if you're not satisfied;
– money-back guarantee if it doesn't pass QA (until now all the delivered studies passed BRE's quality audit).
Price:
– cheapest outsourced LCA. Let us know if you think you found a better price elsewhere, and we'll match it;
– cheaper than in-house studies (in most situations): no subscriptions, no constant wages, no error costs, no dead times. 
Personalization:
– open to feedback/suggestions; 
– customizable report style;
– with our/your logo.
How we do LCAs?
Multiple quality options from which to choose: BREEAM only (very fast&cheap) / In-depth (fast & good value) / Ongoing support (great value).
Step 1: We send you a list of materials required; 
Step 2: You'll receive feedback on the materials sent;
Step 3: We present you the initial results and the report draft; 
Step 4: You give us your feedback/OK; 
Step 5: We optimize and submit the study for the mandatory third-party verifier; 
Step 6: You receive the ready-to-submit version of the study & support materials;
Step 7: We offer ongoing support until the credits are achieved (including resubmissions, if necessary).
Selection of projects